Remember when you were a kid and you'd count down the days until your birthday? Parties were a no brainer back then! Goody bags, a frosting-heavy cake, a few cheese pizzas and your bestest friends was always a winning recipe for birthday fun.
Things change when you get older though. At some point, adding another digit to your age isn't something you want to shout from the rooftops. And it can be a challenge to plan a celebration that doesn't put a lot of pressure on you or your friends.
But let's face it – it's a supreme privilege to get older! Combine that with the fact that you have friends and family who love you, and you should consider yourself a winner in the life lottery. If all of that isn't a great excuse to get your favorite folks together for a few hours of fun, we don't know what is.
So, the question is…what to do? Fear not, we've got several stress-free suggestions for grownup birthday parties.
Meet at a Bar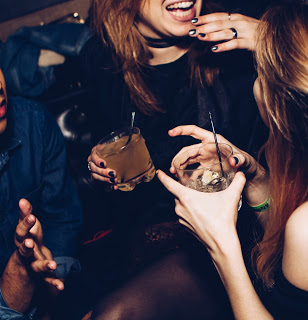 There is a reason that so many people fall back on this old standby birthday plan – it's easy! If you & your guests enjoy adult beverages, then this is a low-key way to celebrate. Here are a few tips to make sure it's a success:
Choose a place that isn't too small and doesn't get too crowded or it will be difficult to find enough space for your group to comfortably sit together.
Arrive a bit early to stake out a table or two and throw jackets over unoccupied chairs to save them for your guests.
If you're concerned with crowds, choose an off-peak time like Sunday afternoon or a week night.
If you do it at night, have the start time be after dinner so that you don't have to worry about splitting up a big dinner bill.
If the place has food, order a few appetizers so guests can have something to nibble on as they imbibe.
Rent an Event Space
If you have a large group (over 10 people), it's best to have a private space where everyone can relax, mingle and spread out. That way, no one is left without a seat, no lines at the bar or the bathroom and you choose the music! The same can be said of a party in your own home, but that requires cleaning up before and after, which is a whole other headache.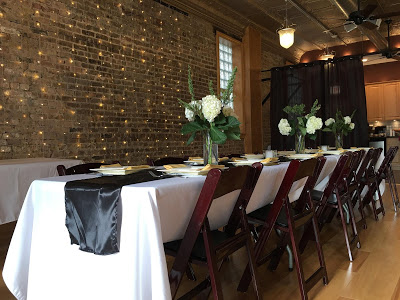 The good news is that you don't have to spend a bundle to have a cool, classy birthday party in a private space. Here at Create Your Space Studio, for example, our most popular package is just $295 and accommodates 50 people in a beautiful, modern, private space for 4 hours before 10pm.
The package also includes tables & chairs, use of the kitchen and 2 bathrooms, access to our surround sound system, and WIFI. You can add decorations, bring in your own food or order catering from wherever you choose. If you'd like to learn more, check out our Event Space page and get in touch to reserve your date!
Pot Luck Dinner
What better way to have a birthday dinner than to make your friends cook it for you? All jokes aside, potlucks are an excellent way to have an eclectic dinner party without having to do all the work yourself.
Once you find out who will be coming, you can assign each guest a course – appetizer, main dish, side dish or dessert. Just remember to ask guests to come with their dish ready to be eaten and to bring a serving spoon or you could run out of oven space and serving utensils fast.
Game Night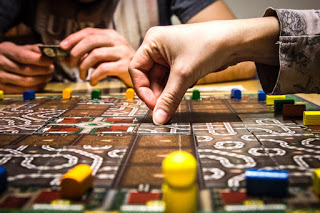 Birthdays are the perfect time to bring a bit of childhood fun back into your life. Party games have come a long way since Pictionary, so it's easy to pick up a few games that will get your guests involved and laughing quickly.
Choosing the right one or ones depends largely on the number of people you'll be playing with and how much time and effort you want to invest. But here are a few crowd-pleasing suggestions:
Cards Against Humanity
Deck Around
Apples to Apples (or Rotten Apples if you want something a little more risqué)
Taboo
What's Yours Like?
 Your Favorite Hobby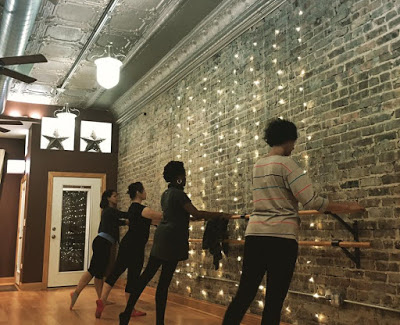 Your birthday is the one time in the year when your friends and family members pretty much have to go along with whatever you want to do. So, it's a great opportunity to get your people to participate in an activity you love, even if it's one they might not normally do themselves.
If yoga is your thing, get everyone to come to a yoga class with you. Love painting? Do one of those wine and paint parties together. You may just convert your loved ones to loving your hobby as well!
When your next birthday rolls around, don't ignore it or stress out about how to celebrate. It's a time to enjoy growing older, wiser and more loved by those around you.
If CYSS can help you celebrate your birth, please get in touch to share your vision.